THE MOST FUN OFFICE PARTY IN THE UNIVERSE
STILL A FEW DATES AVAILABLE IN DEC TO BOOK YOUR PRIVATE PINBALL & PEROGI PARTY…. Mon Dec 11, Tues Dec 12 & Tues Dec 18

Throw your staff a party they will actually want to attend for as little as $20 per person. 17 Pinball machines, 25 classic arcade cabinets, handmade perogies & a fun, casual atmosphere where they can connect in a relaxed way outside of the office.
Private parties at TARG are ideal for groups of 40 -180 and can be custom designed to meet your budget & vision. If you have any questions not covered here please give us a call - 613-680-TARG to get the party started!

Were you too busy to hold your company party before the holiday break? Do it in January or February!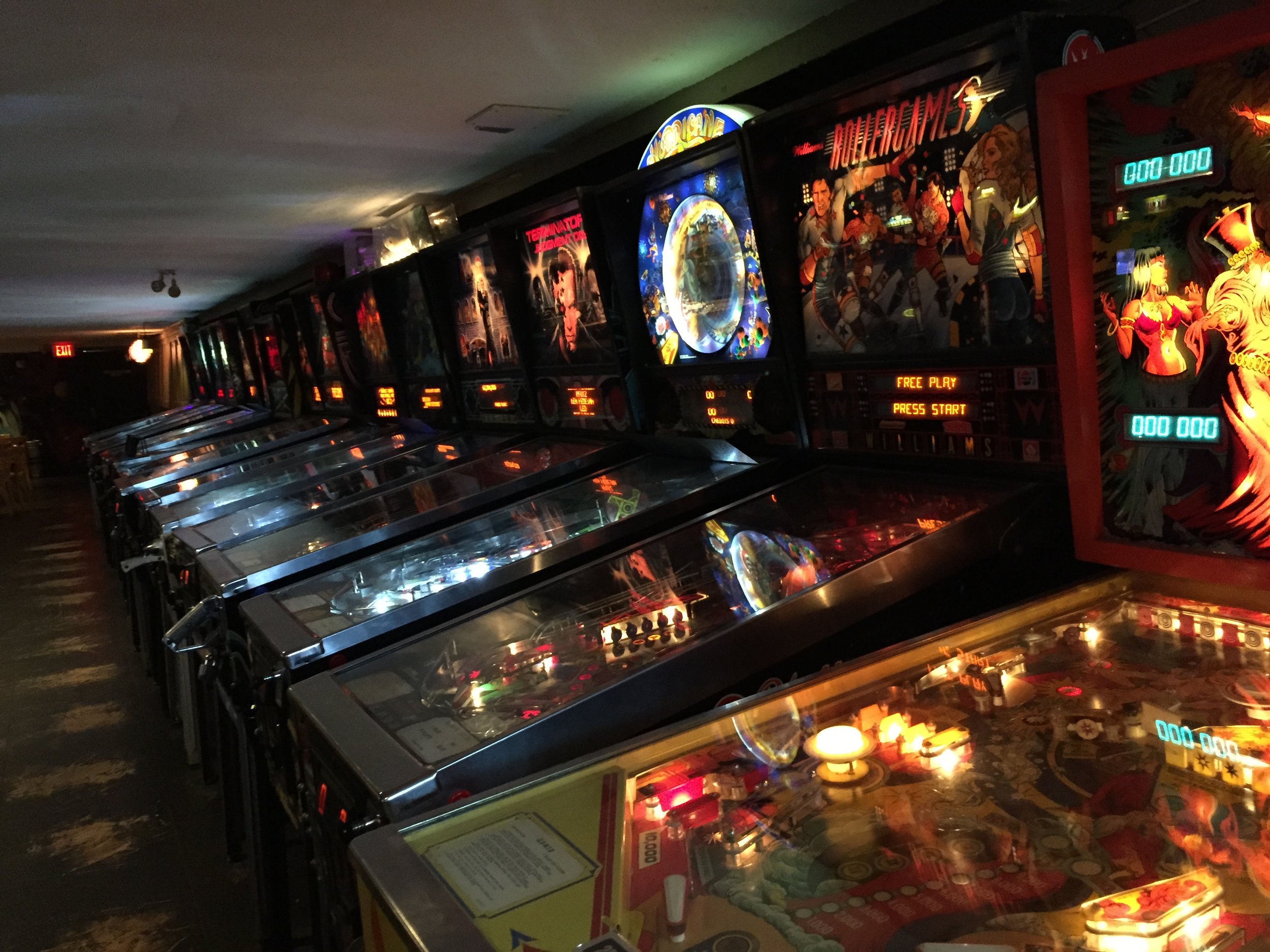 VENUE RENTAL RATES
BASIC RENTAL FEES
$500 room rental/staffing fee (3hrs min)
$100/hr beyond the 3hr min
$500 food/drink guarantee + 20% gratuity (we can provide NO FUSS food & drink tickets for your guests to redeem or set up a buffet style dinner service).
Applicable taxes (13% HST)
ADDITIONAL OPTIONS
Full On Free-Play
(all pinball & video games):
$125/hr for groups under 50ppl
$150/hr for groups over 50ppl

Classic Arcade Freeplay
(all 25 video games on freeplay, pinball pay to play)
$75/hr for groups under 50ppl
$100/hr for groups over 50ppl

Perogi Dinner Buffet
A no fuss self serve dinner option featuring our traditional handmade perogies.
$12 per guest. (+$2 for bacon add on)
* vegan & gluten free options available

Perogi Dessert Buffet
$12 per guest

Drink Tix
$8.50 each - good for anything we sever excluding top shelf liquor.

Unlimited Pop
$3 per guest

PA + Soundtech
$150 per event. this is only necessary if you are planning to use microphones or have a band play.

DJ
$120 per event. We can set you up with a Pro TARG DJ to help get your staff dancing, just let us know what kind of tunes they dig.

Security
$25/hr. This is often necessary for private events to keep people from coming in and eating your food, playing your games etc. A guest list or passes are required either way.
- All bookings require a $500 deposit.
- For groups under 15 ppl we recommend visiting us during our regular hours of operation & making a reservation 613-680-8274.